You've photos to sell, what are the options?
So you had a shiny new camera for Christmas, you've taken lots of great images, and now you have a load of photoso to sell, so where can you go, and what's available to help?
Over at DesignBeep, they've listed quite a few Sites to Sell you photos on-line together with a few selling tips for them. Make sure when you join any agency that you're NOT signing exclusive rights for that agency to sell these images. if you have great shots, you may want to spread them over a few resources to maximise your chances of a sale. Of course, there may be agencies that will give a high percentage return for exclusive images, so read the find print carefully before committing.
Here are the 16 sites to sell your photos. Please contact me with any other sites which aren't on this list.
You keep an 85% commission on all sales minus a 3.25% processing fee.If you choose to sell prints or photo gift items with your photos on them you receive 85% of the markup you set for product minus the 3.25% processing fee.
ShutterPoint offers THE highest payout rate online: 85% for Full Royalty-Free License, and 70% for Standard Royalty-Free License. Payouts are delivered by check or through PayPal whenever your earnings exceed your minimum payment amount. Minimum payment options start at $50.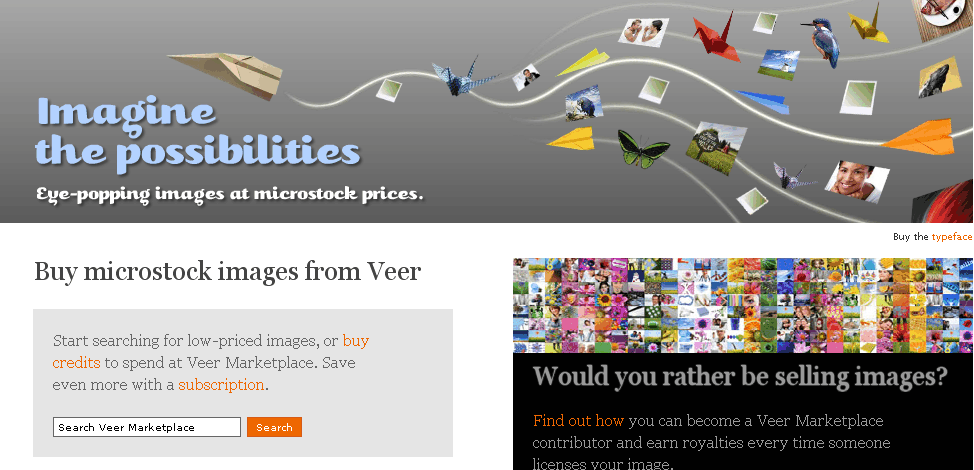 The minimum threshold for payout is $100.00. Royalties will accrue until you surpass $100. If you don't happen to hit $100 during the year, you'll automatically receive payout of any accrued royalties after the close of the calendar year.
You will be paid 15 days following the month your accrued royalties surpass $100. So if you made $50 in March, and $75 in April, you will be paid $125 by May 15th. If you made $105 during the month of June, you would receive payment on July 15th.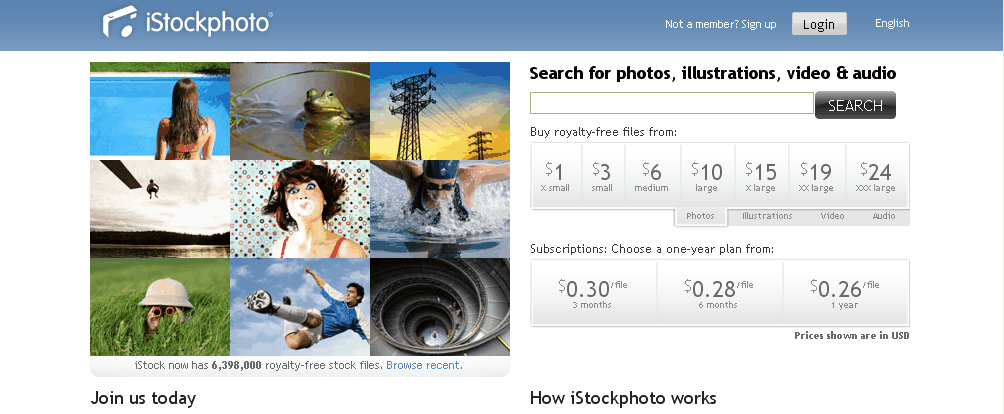 iStock pays contributors a base royalty rate of 20% for each file downloaded. If you are an Exclusive contributor you can earn up to 40%

Each time one of your images is sold on Fotolia, you get a commission added to your Fotolia account. Once you accumulate a minimum of 50 earned credits you can cash out this money at any time via Paypal or Moneybookers. The commission amount depends on an images exclusivity given to Fotolia and whether the image is downloaded as part of a subscription. Further payment details may be found on the links below.
Just read the FAQ
On ClusterShot, you can sell your photos or buy other people's photos. It is kind of like that popular online auction site, but just for photos. ClusterShot is a free-for-all site that allows anyone to sell their photos and allows anyone to buy them. We don't screen for image quality, focus, size, etc. You can post as many crappy photos of your dog as you like. Why wouldn't you? Someone might buy one.
Make 50 cents to $3.00 per download and up to $60.00 per download each for Special Licensing downloads.If approved, your photos are added to BigStockPhoto.com …when users download them, you earn fifty cents per credit spent (or up to $60 for some downloads if you have elected to also sell photos under our Special Licensing agreements). We mail checks or make payment to you via Paypal or MoneyBookers.Upload a few hundred popular photos and you could find you have a nice recurring monthly income on your hands.
Upload your photos on 123RF. We'll host and help you sell your photos.Sample Credit Download Calculation:A customer downloads a Ultra High Res ($3) version of your photo.You'll receive = $3 × 50% = $1.50 from that sale.You get paid when someone you refer buys credits or subscribes to 123R
Subscription Download Calculation: Straight and easy, you'll receive $0.36 per subscription download!
Crestock makes it easy to sell your images online: it's free and you can start uploading your images straight away.Don't any sign-up, membership or hosting fees, and as soon as you've signed up you can begin submitting images. Once your images have been evaluated and put online you'll be paid a commission every time we sell one of your images, earning a continous, passive income from your photos. As soon as you hit 100 sales, you'll earn 30% commission – and the more you upload the more you'll sell.
Anyone can become a member of our community, however we only accept quality-based photos for inclusion in our database. We carefully review each application received. You may apply to become a member by registering and uploading your first files. If they are approved, you will see them on your personal account. If they are not selected for inclusion in the database, you will be notified via email, including the reason and/or suggestions for improvement. After solving the problem, you can upload them again.For each transaction, the photographer receives a 30-50 percent fee. Exclusive images receive an additional 15 percent bonus, while exclusive photographers enjoy a 60 percent fee and an additional bonus of $0.20 for each approved submission. Dreamstime awards the highest royalties in the industry, according to a study of PDN Magazine.Any photographer may request to be paid for his/her sales on Dreamstime.com as soon as the balance has reached $100 and the photographer submits a payment request from the Management Area. We currently send payments by bank check, Paypal or Moneybookers.
You can put your work up for sale in the Public Gallery to members and guests from all over the world. Should you have exceptional work accepted into the Collector's Gallery, it'll be for sale as a limited edition series opening another source of revenue. You can also sell your work through your Private Gallery by emailing a link of your collections to potential buyers.
If you registered with Pixmac before the end of 2009, your images will appear in your "Unfinished" section after uploading via iSyndica. You can edit them both on Pixmac or iSyndica – all info will be transferred with the image. You will have to send your images for approval on Pixmac as usual.If you registered after January 2010, you can edit your images only on iSyndica . Once you have been accepted as a photographer for Pixmac, you won't have to send your images for approval anymore; they will appear online for sale directly.
Good revenue – 0.3$ per credit (that means 0.9$ per image in most cases).Get up to 27$ per imageUpload pictures via FTP or HTTP.Automatic handling of image metadata (IPTC).Various payment methods (paypal, moneybookers).Payouts are sent every month.Minimum payout is 100$.Photo review time: up to 24 hours.Earn more money by referring people to our agency.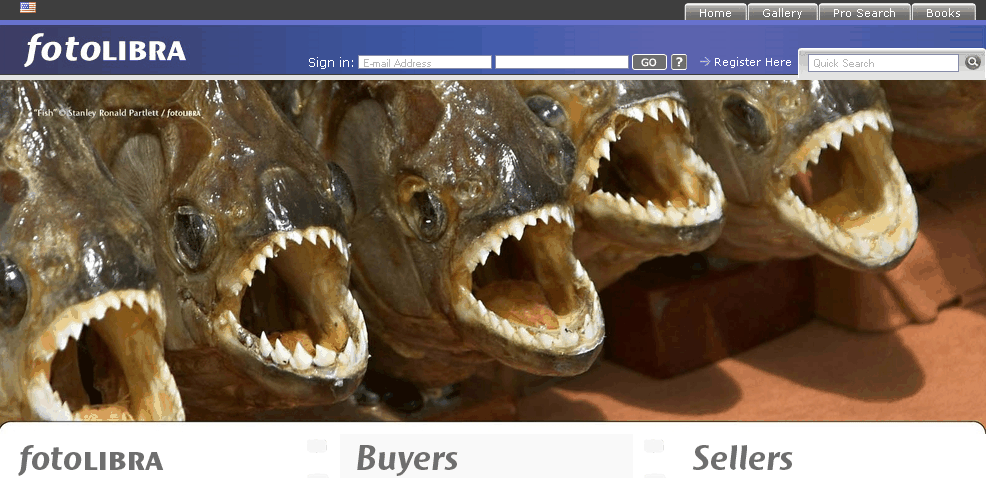 No credit card details are needed — but must have your postal address so they can send you money when your pictures sell.As soon as you get a Membership Confirmation email from us, you can start uploading images.All fotoLibra Members can upload up to twelve images absolutely free.Once you've signed up you can immediately upgrade to Pro Member status and upload up to 6GB of images. Platinum Members get 120GB of storage.
.

You get 60% of each sale,sign a non-exclusive contract with a 45 day notice period,retain all copyright and editorial control of your images,sell through our distributors,get a dedicated help line for photographers,your images will be for sale on one of the fastest websites in the industry